top quality snake and reptile handling equipment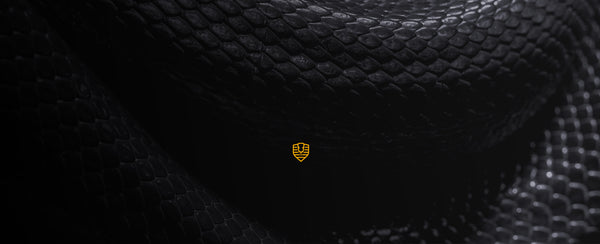 top quality snake and reptile handling equipment
Having been involved in the development of the Venom Defender gloves for use with venomous snakes I endorse its use as providing a significant addition of safety for handlers of potentially dangerous snakes. I recommend them to all institutions and organisations that employ staff to handle venomous snakes.
John Coote
The gloves allow us to train new keepers on venomous snakes with much more confidence and to handle difficult or potentially dangerous reptiles so much more easily and, mostly, without stressing them out through full constraint.

Matt Goetz
Head of Herpetology, Durrell Wildlife Conservation Trust
The Venom Defender gloves are the only gloves that I would use while handling a venomous reptile. These gloves are a valuable addition to my collection of snake handling tools. Thanks to all at Snake Professional who pioneered the use of this amazing piece of handling equipment.
Brian Katz
We found that the venom defender gloves offer an unprecedented level of confidence and safety when handling monitors and Heloderma. They also provide a safety level unparalleled when working with venomous snakes. We still use hooks and tubes, but feel much safer having these gloves too.
Tim Skelton
I have worked with the Venom Defender Gloves for several years in the field but also with snakes from my own collection. With the latter I just use them as an extra line of protection for my rattlers, cobra's and mamba's.
Harold van der Ploeg
Private breeder/keeper and field researcher
I have gone through the DWA process and successfully gained my licence, along with various Naja species. I bought all of my handling equipment from Snake Professional and couldn't be happier. The vet carrying out my inspection acknowledged the brand and the quality of the equipment.
Daniel O'Mara
I ordered the Venom Defender gloves. And a day after the payment, I was contacted and the product was sent on the same day. The delivery to Russia was fast, I am very satisfied and will recommend snakeprofessional to people in my country.
Boris Larshin
I am from the Philippines! I have great confidence in Venom Defender Gloves when working with wild animals. Bought 1 pair in 2012 and 2 pairs more in 2019. A great protection for yourself, family & friends.
Noli Chan
Fantastic quality equipment, fast shipping with great communication. Thank you! I shall be shopping with you guys again for sure.
Andrew McMillan
The tubes are perfect and as for the collapsible snake hook, it looks and feels great and I can't wait to test it in Morocco. I have published 20 books so far and currently working on snakes of Spain and Snakes of Morocco, hence the trip.
James 'Rupert' Wilkey
"After waiting many years, I have acquired a pair of Venom Defender Snake Gloves HexArmor R8E 3180 in size MEDIUM. I have small hands like normally size 7 and the size 8 MEDIUM of these gloves fit well! They are not too big."
Corentin Fournier